We are delighted to announce we will be part of a number of summer events hosted by The James Hutton Institute this year details of these can be found below.
Arable Scotland 2023, 4 July, 9.00 am to 4.00 pm
Come and be inspired by arable innovation at Scotland's premier arable event. Arable Scotland is a free, day long event taking place on 4th July, 2023. This is a chance for key players in food production, from farmers and agronomists to machinery and AgriTech suppliers, and to processors and distillers, to demonstrate and discuss industry issues such as innovative and sustainable farming.
Arable Scotland has something for everyone, providing knowledge and inspiration for farmers to take steps towards a more sustainable future. We'll be featuring talks and trade stands focussing on knowledge and solutions for the arable industry.
Arable Scotland is supported and promoted by The James Hutton Institute, and partnered with Scotland's Rural College (SRUC) and the Agriculture and Horticulture Development Board (AHDB). We organise Arable Scotland each year and are here to promote learning and agricultural innovation which can ultimately contribute towards better sustainable farming practices. Let us help you take the next step towards this goal. For more information visit www.arablescotland.org.uk
Arable Scotland will take place on Tuesday 4 July 2023 at the James Hutton Institute, Balruddery Farm, Invergowrie, DD2 5LJ.
We look forward to seeing you on 4 July 2023!
BASIS and NRoSo points will be available.
Please visit the Arable Scotland website for more information and to book your space. 
If you have any queries, please contact events@hutton.ac.uk.
Fruit for the Future 2023, 27th July, 3.00 pm to 6.30 pm
Join scientists at the James Hutton Institute in Dundee on Thursday 27th July for the 2023 edition of Fruit for the Future, the annual showcase of soft fruit research including scientific presentations, outdoor demonstrations, walks through experimental plots, followed by a cream tea and tasters. The event is proudly presented by the Institute and the Scottish Society for Crop Research.
Fruit for the Future is one of the James Hutton Institute's most successful and long-running industry events and is aimed at farmers, agronomists, representatives of the food and drink industries, scientists and others interested in soft fruit. 
Tickets are available here.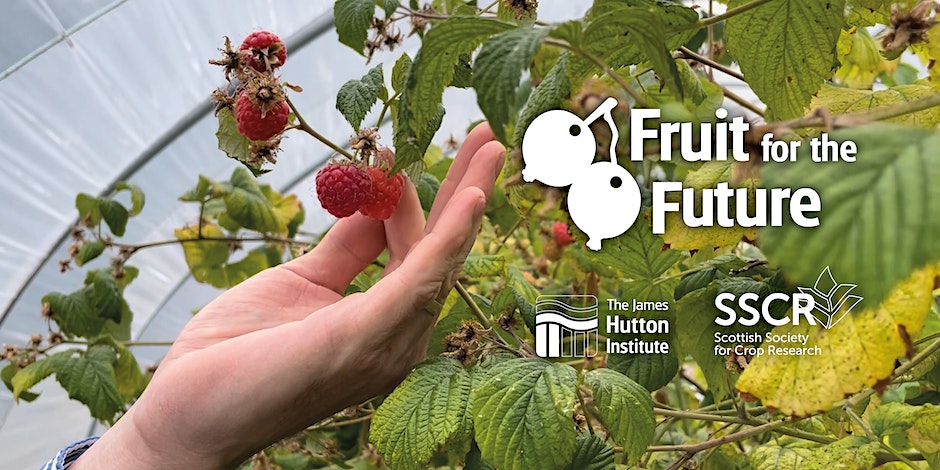 Potatoes in Practice 2023, 10 August, 9.00 am to 3.30pm
Potatoes in Practice is the largest field-based potato event in the UK. The event brings together variety demonstrations, research and trade exhibits in one place making it an essential date in the potato industry calendar.
In the field, you'll find commercial breeders showcasing the latest varieties, agronomists demonstrating what's new in crop protection and researchers discussing their most recent findings, all on hand to share their knowledge and give advice. And of course, no field event would be complete without machinery - both moving and static.
Potatoes in Practice is set to take place in person as a field event on Thursday 10 August at Balruddery Farm, Invergowrie, Dundee DD2 5LL.
The event is organised and hosted by the James Hutton Institute in partnership with SRUC (Scotland's Rural College) and Agrii. The event is also supported by media partner Potato Review. 
Find all the information you need to register your attendance on the Potatoes in Practice event website.