The annual general meeting of SSCR will take place at the James Hutton Institute, Invergowrie DD2 5DA  at 2 pm on Wednesday 25th May 2022 and will be our first face to face meeting since 2019. The meeting will include a member's vote on changing the charitable status from a Friendly Society to a two-tier SCIO (Scottish Charitable Incorporated Organisation) to reduce the administrative cost and burden of our current outdated unusual status. This will allow released admin funds to be spent on more research.  Further details will be emailed to members on the email list and will be posted on the website in late April. For those not able to attend in person a proxy vote form can be acquired from Joanne.Russell@hutton.ac.uk.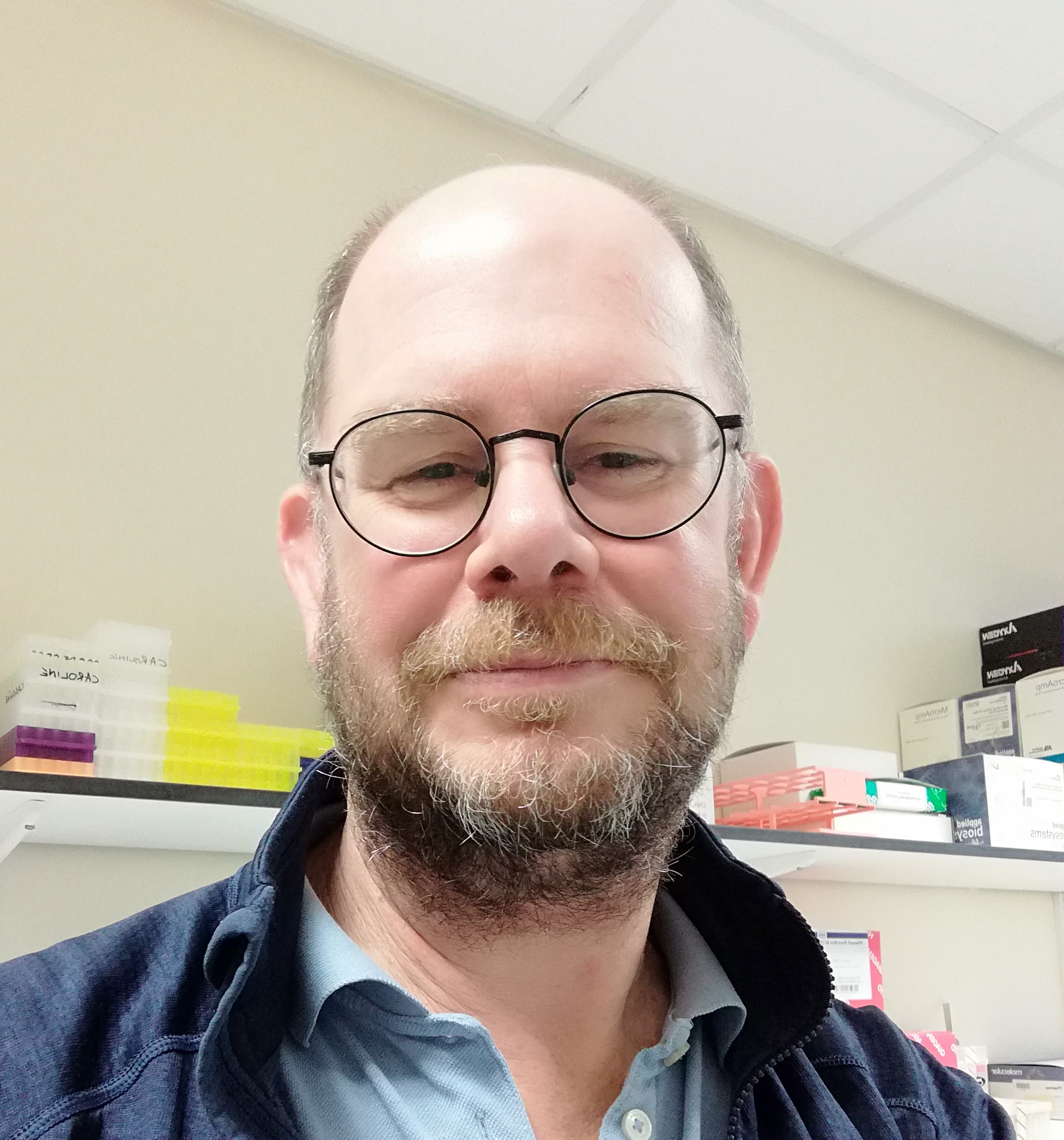 Our guest speaker this year is Dr Craig Simpson (pictured right), who will discuss gene editing and its impact on crop improvement titled 'A new edited breed'.
Craig has worked as a plant molecular biologist for over 30 years. He started at the Plant Breeding Institute in Cambridge, working on barley mildew.
He came to Dundee University to work in the area of plant gene expression where he completed his PhD. He continues to work in this area at the James Hutton Institute, working with new sequencing methods to study the expression of genes in crop species under different environmental stresses.
We would ask members to register for the AGM by contacting Joanne Russell (Joanne.Russell@hutton.ac.uk), so we can make sure we have enough tea, coffee and cakes.